Frequently Asked Questions
WEBSITE ISSUES
Q: Unable to display PDF documents from the Documents Library?
---
We recommend you download and install Adobe Acrobat Reader. If you already have this installed on your device, then try the following: Disabling Your Pop-Up Blocker A pop-up opens as a new browser window and is often used to display advertisements. For this reason, most current browser versions have built-in pop-up blockers. In order to enjoy all of the Wix features, you need to allow Wix.com pop-ups in your browser. Learn more about disabling pop-up blockers in the following browsers: _______________________________________ To disable the Google Chrome pop-up blocker: Click the More icon  at the top right of your browser. Click Settings. Scroll down and click Advanced. Click Content settings in the Privacy & security section. Scroll down and select Pop-ups & redirects. Choose an option:
Allow all pop-ups

: Click

Blocked (recommended)

to change the setting to Allowed.

Allow Gideon300Ministry pop-ups

: Click the

Add

button next to

Allow

then type

https://gideon300ministry.org

and click Add.
_______________________________________

To disable the Firefox pop-up blocker:

Click the

Menu

button at the top right of your browser. Click

Preferences

. Select the

Privacy & Security

panel on the left. Scroll down and click

Exceptions

... next to

Block pop-up windows

in the

Permissions

section.
_______________________________________

To disable the pop-up blocker in Safari:

Click

Safari

from the top menu and select

Preferences.

Click the

Websites

tab. Select

Pop-up Windows

under

General

on the left. Click the

When visiting other websites

drop-down at the bottom right. Select

Allow

. _______________________________________

To disable the pop-up blocker in Microsoft Edge:

Open Microsoft Edge. Click the

More

button  in the top right. Click

Settings

. Click

Privacy & Security

on the left. Under Security, click the

Block pop-ups

toggle to turn it to

Off

.
---
---
METHODOLOGY
Q: How can I study to my full potential?
---
Identify what time of the day you feel more focussed, less distracted and you can concentrate, such as in the:
1. Morning
2. Mid-morning
3. Early afternoon
4. Late afternoon
5. Early evening
6. Late evening
(Choose from 1-6 your preference of studying during the day).
Keep a diary and record days/times you want to study. Manage your time by limiting how many minutes/hours, such as 10-20mins, 30-45mins or 1 or 2 hours you want to dedicate to study each day or every other day. The minutes/hours depend on your concentration level.
Eat a healthy breakfast full of fibre, drink no caffeine and eat fruits with plenty water throughout the day. Lunch & dinner should include dark green leafy vegetables and other vegetables that you like, but more dark green. Also, try to eat before 6pm-7pm.
Try not to study too late in the night because resting your mind and mental well-being is very important.
You can use skimming and scanning to read books fast.
Identify the topics in the book you want to focus on.
Have a notebook, pencil or high-lighter to hand.
Notebook: to note down things that you understand, highlight key things you do not understand and research these things to obtain a clearer understanding.
The use of note taking skills is useful, instead of using words throughout your notes, you can use symbols and numbers associated to words as well as abbreviations.
If one chapter is too large, read 1 or 2 paragraphs at a time during the time of day that you prefer to study.
Always identify key topics in each chapter in the book that you want to focus on.
If you are tired, DO NOT STUDY. Rest and do something else or nothing at all.
---
Q: How can I manage my time during this COVID-19 outbreak?
---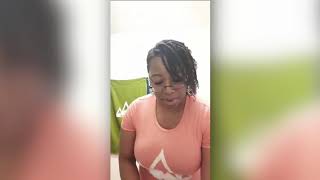 ---
Q: I want to learn more about time management methods?
---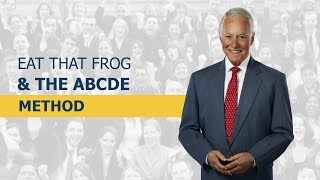 ---
---